Choosing the right time to sell your home in Santa Cruz County is crucial for maximizing its potential value and minimizing the time it spends on the market. Although the housing boom of 2020-2021 has cooled off a bit, there is still robust demand for homes in Santa Cruz County. As we shift toward a *slightly* more balanced market, sellers should be prepared to utilize strong marketing strategies to get the best price for their homes, including listing the house at the right time of the year.
While every property is unique and market conditions can vary, understanding the advantages and drawbacks of selling during different seasons can help you make an informed decision. In this blog post, we'll explore the pros and cons of listing your home in each season and help you determine the best time to sell your property in Santa Cruz County.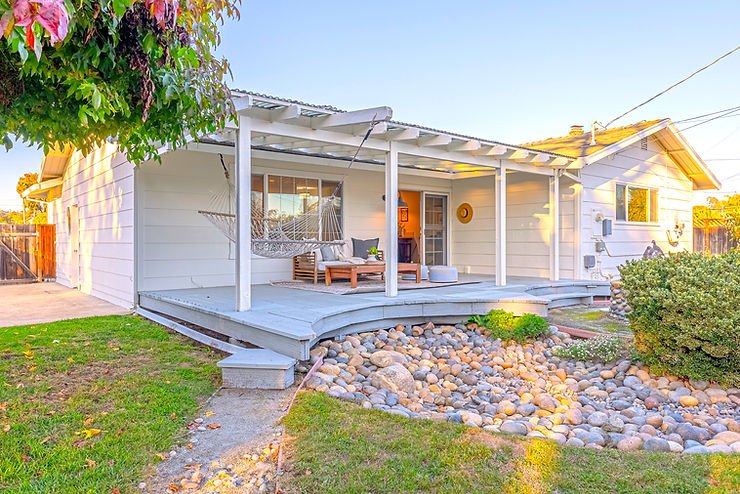 Spring
Pros:
Higher demand: Spring is traditionally considered the best time to sell a home, as buyers emerge from their winter hibernation ready to make a purchase. With more potential buyers in the market, the chances of receiving multiple offers and securing a higher sales price increase.
Better curb appeal: As flowers bloom, trees regain their leaves, and your lawn turns green, your home's curb appeal naturally improves, making it more attractive to prospective buyers.
Longer days: With more daylight hours in the spring, there's more time for buyers to attend showings and open houses.
Time-sensitive buyers: Buyers looking to move before the next school year may be more rushed, potentially leading to faster negotiations and a quicker closing timeline.
Cons:
Increased competition: As many sellers choose to list their homes in the spring, you may face more competition, making it crucial to ensure your home stands out from the crowd.
Summer
Pros:
Relocation buyers: Summer is a popular time for families to relocate due to job changes or school schedules. These buyers often have a sense of urgency and may be willing to pay a premium for the right property. There are also more vacationers visiting Santa Cruz that may become interested in buying a vacation home in the area.
Outdoor living: Warm summer weather allows potential buyers to envision themselves enjoying your property's outdoor spaces, such as patios, decks, and gardens.
Cons:
Market slowdown: Some buyers and sellers may be on vacation or focused on enjoying the summer months, which can lead to a slower market.
Fall
Pros:
Motivated buyers: Buyers who didn't find their perfect home during the spring or summer may be more motivated to make a purchase before the holiday season, leading to quicker sales.

Perfect weather: Santa Cruz County's "Indian Summer" is arguably the best time of year to enjoy sunny days and temperate weather.

Time-sensitive buyers: Buyers looking to close before the holidays or year-end (for tax advantages) might be in a hurry, which could positively impact negotiations and shorter closing timelines.
Cons:
Decreased demand: As the school year begins and the holiday season approaches, the number of buyers actively searching for a new home may decrease.
Winter
Pros:
Less competition: Fewer homes on the market during the winter months mean your property faces less competition, increasing the chances of attracting serious buyers.

Motivated buyers: Buyers searching for homes in the winter are often more serious and have specific reasons for needing to move, such as job relocation or a change in family circumstances.
Cons:
Lower demand: Cold and wet weather
In conclusion, each season offers its unique advantages and challenges for selling a home in Santa Cruz County. Spring and summer generally experience higher demand and better curb appeal, while fall and winter see fewer competing listings and more motivated buyers. Ultimately, the best time to sell your home depends on your specific property, goals, and local market conditions. It's essential to consult with a local real estate expert (we can help!) who can provide guidance and insights tailored to your situation, ensuring a successful sale regardless of the season.